In a world where being super busy is glorified, Downtime is where you create your Power so you can live from that place.
First you must plant seeds that can form roots and grow.  If you take the example of planting a tree, you bury its seed in the soil so that it can germinate where it is dark, quiet and solitary.  The seed is nourished by the nutrients in the ground.  The time in the soil is vital for the growth and development of the tree to be; Yes?  Everything the tree to be requires, for its potential journey above ground is being put in place at the start of its growth.  Below ground, it is taking root, nourishing itself from the nutrients in the soil, absorbing the rain that falls and the sun that shines.  All of those things prepares the tree to experience life above ground with its rain, winds, frost and snow.
And so it is that when we put aside time to meditate, pray, contemplate and learn, we are creating the roots of our own personal Power so we can be emotionally, psychologically and spiritually nourished.  We stop glorifying Busy and spend time Being as opposed to Doing.  Stopping in order to BE, provides for fresh insights and revelations to happen, to still the mind and actually notice what is happening in our inner world.  Since our inner world shapes our outer world (thoughts happen first, before action), it makes sense to cultivate the roots of our Personal Power by just making time to stop.  I can promise you that whatever happens outside of you happened inside first.  Chaos without is very often an indication of chaos within.  In a world where there is so much pressure to stay informed and be in the know, make time to Know thyself first and foremost.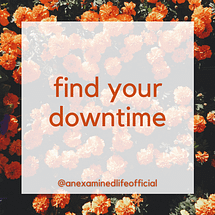 https://mlfzem2qgdbm.i.optimole.com/WJJuWD8-m_s6-3zI/w:auto/h:auto/q:mauto/https://www.anexaminedlife.co.uk/wp-content/uploads/2020/10/1.png
1080
1080
alife
https://mlfzem2qgdbm.i.optimole.com/WJJuWD8-G3x6S3SM/w:auto/h:auto/q:mauto/https://www.anexaminedlife.co.uk/wp-content/uploads/2020/11/space-AEL-logo.png
alife
2020-10-15 08:30:29
2020-10-13 16:08:48
How To Step Into Your Power