According to Stem Cell Biologist, Dr. Bruce Lipton, a prominent and highly respected cell researcher, "Stress is the cause of at least 95% of all disease."
http://www.synergies-journal.com/synergies/2015/3/30/bruce-lipton-the-biology-of-belief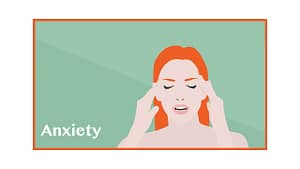 In a stressful situation, your body gets ready for emergency action, causing certain hormones to flood your system. This "fight or flight" reaction increases your blood pressure, breathing and heart rate.
Fight or flight literally squeezes the blood away from your vital organs to your arms and legs in readiness for action (usually 'flight').  A natural product of our evolution, this response was very important for our ancient ancestors who faced real "life or death" situations.
The problem is, modern man's common relationship issues, job problems, and financial difficulties are unnecessarily eliciting this same chemical cocktail of harmful hormones.  Even worse, because these aren't true fight or flight situations, we often "suck it up" and internalise the stress, making us feel helpless and powerless, surging our systems with even more nasty stuff.
Long-term stress (chronic) can exhaust your entire nervous system, releasing cortisol and adrenaline in a vicious cycle, eventually causing you to "burn out." The result? You age faster, your immune system weakens, and your vital brain tissue shrinks.
Soon, anxiety and depression set in, causing you to seek out an escape mechanism (usually an addiction). Without an effective stress antidote, things can spiral further out of control, opening the door up to disease of all types.
https://www.youtube.com/watch?v=RBvIPxZmW_s
Meditation is the Key. From physically changing the structure of the brain (neuroplasticity), to releasing stress neutralising chemicals, to quieting the anxiety-creating mind-chatter, here's how meditation can work as the very best stress-neutralising tool.
A swimmer who has trained himself to do 20 lengths of the pool is unphased by a now petty 3 lengths that seemed difficult in his first week. Likewise, practicing meditation regularly will also push your mental and emotional thresholds to higher limits. The stress that once left you anxious, depressed, and possibly reaching for your favourite escape mechanism (meds, alcohol) will simply not carry anywhere near the same weight as before.
In addition, all of the anxiety and depression, building up over your lifetime gets melted away, session by session, layer by layer – even if you have tried everything else without success. In the end, your "nerves of steel" will be impenetrable to stress and all of its nasty side effects.
Meditate for GREATER HEALTH.
"Don't just do something, Sit there"!
https://www.anexaminedlife.co.uk/wp-content/uploads/2018/09/AdobeStock_93677136.jpeg
3840
5760
Hazel Nathaniel-James
https://mlfzem2qgdbm.i.optimole.com/WJJuWD8-G3x6S3SM/w:auto/h:auto/q:mauto/https://www.anexaminedlife.co.uk/wp-content/uploads/2020/11/space-AEL-logo.png
Hazel Nathaniel-James
2018-09-13 14:07:44
2020-10-13 16:04:56
The Key to Stress Management